The teaching at Eagle Heights Church is always down-to-earth, grounded in Biblical Truth, making God's Word applicable to our everyday lives. Pastor Randy Puckett teaches courageously, proudly declaring God's truths, without fear. EHC worships God in spirit and in truth, as we uplift, equip, and encourage the EHCommunity.
Sunday Teaching Videos
Click below to visit our YouTube page where you can watch our Live Stream Sundays beginning at 10:30am and any previously recorded Sunday services.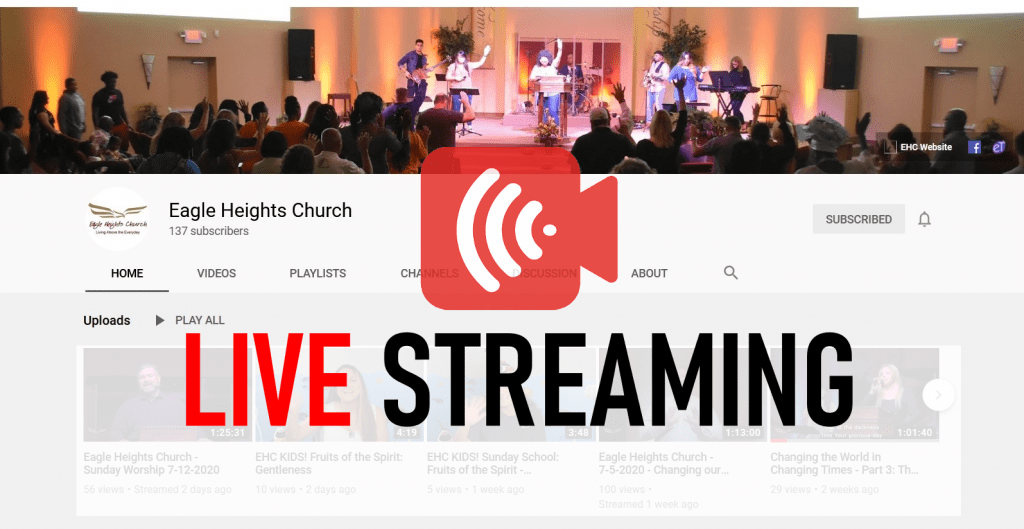 Audio Podcasts
To listen to the EHC Podcast on this website, Click Here.
Do download and listen on the Podcast app, Click Here.