Planter with Stand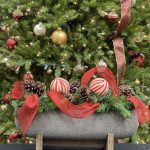 Slate grey planter with a wood stand filled for the holidays.
Retail Price:  $85.00
Frank smith bid $60.00 on December 5, 2021 12:54 pm
Frank Smith bid $50.00 on December 5, 2021 12:52 pm
john cnampeau bid $40.00 on December 1, 2021 10:09 pm
frank smith bid $35.00 on November 28, 2021 12:16 pm
Enter your email below to get notifications of new bids placed on the above item.
Shipping Details
Shipping: n/a
From: n/a
To: n/a
Payment Details
Winner will receive PayPal payment link via email.